The Newsroom

No. of episodes
17
Original run
June 24, 2012-present
Season chronology
previous

next

The Newsroom is a new HBO series about the staff of a 24-hour news channel called ACN. Aaron Sorkin is the creator of the series and he executive produces along with Scott Rudin and Alan Poul. Season 1 premiered on Sunday, June 24th, 2011 at 10:00 PM Eastern on HBO.
Season 2 premiered on Sunday, July 14th, 2012 at 10:00 PM Eastern on HBO.
Season 3 was confirmed by Jeff Daniels on Tuesday, September 3, 2013.
At Atlantis Cable News (ACN), anchorman Will McAvoy is forced to contend with a new team after the Head of the News Department Charlie Skinner orchestrated a scheme to allow Will to work together with the best Executive Producer in the industry, MacKenzie McHale, who also happens to be Will's ex-girlfriend and love of his life.
Charlie offered his co-anchor, Elliott Hirsch a new news program at 10 o'clock. Elliott takes Will's Executive Producer, Don Keefer; Don takes most of the staff with him.
Together with his new team, which includes senior producer Jim, associate producers Tess, Maggie, and Kendra, writer of Will's blog Neal, and financial reporter Sloan, Will sets out to have a well-informed electorate by providing viewers with adequate information they need in order to decide for the best in the polling booth. They are on a patriotic and quixotic mission to do the news well in the face of corporate and commercial obstacles and their own personal relationships.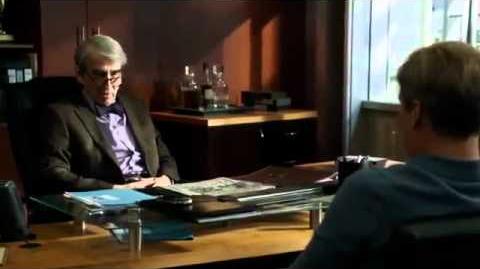 Ad blocker interference detected!
Wikia is a free-to-use site that makes money from advertising. We have a modified experience for viewers using ad blockers

Wikia is not accessible if you've made further modifications. Remove the custom ad blocker rule(s) and the page will load as expected.